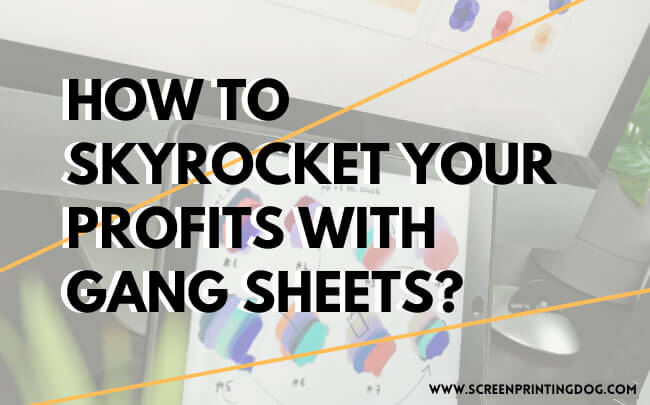 So you've gotten yourself neck deep into the world of t-shirt heat pressing or screen printing, and one of the things you frequently strive for as a small business owner is how to maximize profits.
Apart from the combination of careful planning, strategic execution and continuous monitoring and adjustment, you keep hearing the words 'gang sheets' being thrown around.
Today, I'm going to dive right in and explain what it is and how you can take advantage of it to maximize profits. Let's dive in.
So what are gang sheets?
Like how it sounds, gang sheets or 'ganging' refers to a method of placing multiple designs or images on a piece of transfer paper or printed media. As opposed to printing one by one, this technique of ganging multiple images together is also known as gang runs or gang forms.
Often used in heat press printing with heat transfers, DTF (Direct-to-Film) and also screen printing, ganging is highly beneficial for many reasons. Not only does it reduce the amount of wastage, it saves on material costs such as transfer papers and also on time and labor since it's faster and easier to print multiple designs on one sheet than to print each design individually.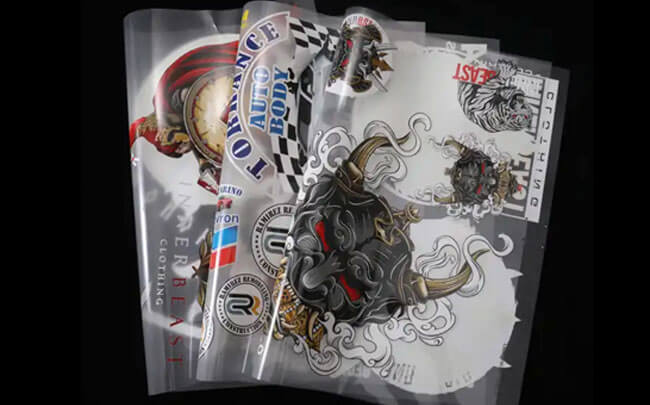 Printing gang sheets can be extremely flexible – you can print multiples of a single design or multiple designs of different shapes and sizes. It all depends on the size of the transfer sheet.
To give you an example of how many prints you can get from ganging, take an A2 (16"x24") size sheet.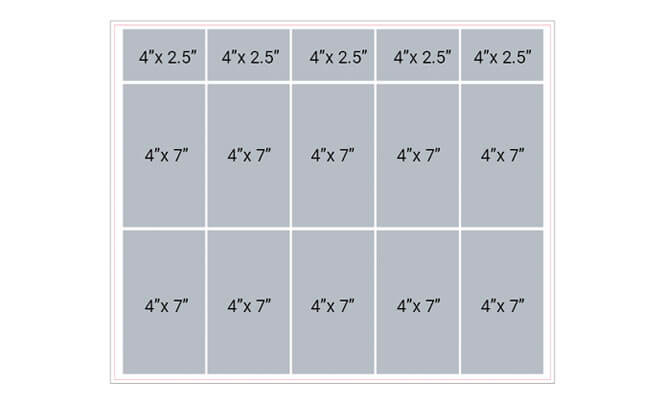 From here you're able to print 10 pieces of 4"x7" and 5 pieces of 4"x2.5" prints. If you were doing neck tags that were 1"x4", you could get 10 pieces from the same sheet. Similarly, if you were doing pocket prints (3"x4"), you could get 20 pieces of vibrant, durable, and high-quality heat transfers from the same sheet.
Gang sheets will work for any business small to large but is best suited for small to medium-sized runs between 30-100 prints. It also depends on the substrate you'll be pressing on including t-shirts, cap, tote bags, and other textile and fabrics.
4 Things to consider when doing gang sheets to avoid profit pitfalls
While this method is a great way to maximize ROI, there are a few things you should keep in mind especially if you're in the heat press or screen printing business.
Size limitation and optimization: The size of each individual design is limited by the size of the total sheet. Make sure to place each design accordingly to fit within the constraints of the sheet and optimize the placement to reduce the waste of the material.
1# Alignment: If the designs are not properly aligned on the gang sheet, it can result in misaligned prints on the final products. If you're working with Adobe Photoshop, Illustrator, or any of these free tools, make sure to create multiple layers that indicate the actual sheet size (A2) and the Safe Area like done below.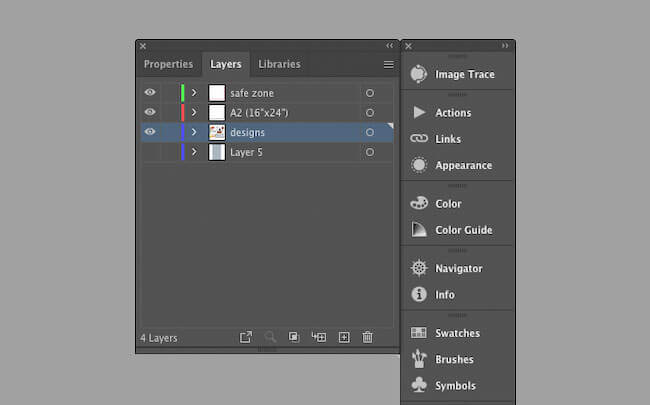 2# Finer details: With gang sheets, there is a higher risk that some designs may not turn out the same. For example, if you are screen printing transfers such as plastisol, factors such as ink consistency and pressure may become an issue if not careful.
3# Extra step: Once the designs are printed, be extra careful on separating or cutting each individual design piece. This adds an extra step to the overall printing process.
4# Prone to Damage: Gang sheets can be prone to damage during handling, shipping and cutting. This can result in loss of product and potential delays so be extra vigilant.
3 ways to implement gang sheets to increase your business' bottom line
Whether you are printing your own products or customizing for others, gang sheets can be the bread and butter of small businesses. Here are some additional things to consider to make it rain.
1. Offer more than one product
A single design can go on multiple items at once. If a design is popular on a short sleeve t-shirt, chances are it'll sell if it was on a mug, bag, cap, etc. Don't limit yourself. Offer more than one product to quickly establish multiple revenue channels. Here are 35 products you can add to your line up instantly!
2. Price range
The larger the design, the higher the price. While this may be typical, when it comes to gang sheets you may find that a small logo may cost more than a larger image. The ideal situation is to print multiple smaller designs that sell as much as a large design. Look for ways to implement this on collars, sleeves, and hard to print areas so you can charge more. Price your products and services based on the value they offer, rather than just the cost of production. This can help you increase profits while still remaining competitive.
3. Find the same type of customer
Selling to different people within the same industry will make it easier to streamline processes. For example, doing only 2×2 inch logos but for different education institutions – colleges, universities, tuition centers, high schools, etc, will utilize gang sheets more efficiently. Additionally, use what you've already accomplished to promote to the same customer. Use technology such as social media and data analytics to find potential customers, or expand to other regions. Or you can ask these other businesses in your area for help.
Wrap Up
Gang sheets are by far the most cost-effective way to produce high-quality designs on demand.
The simplest way to get started is with a heat press machine and some heat transfers. When it comes to heat presses, it's important to select the right machine as it represents the bulk of the startup costs.
If you are considering purchasing one, be sure to read my in-depth article on How To Choose The Best T-shirt Heat Press Machine. I dive into the different types available and help you figure out which is the right one for you.