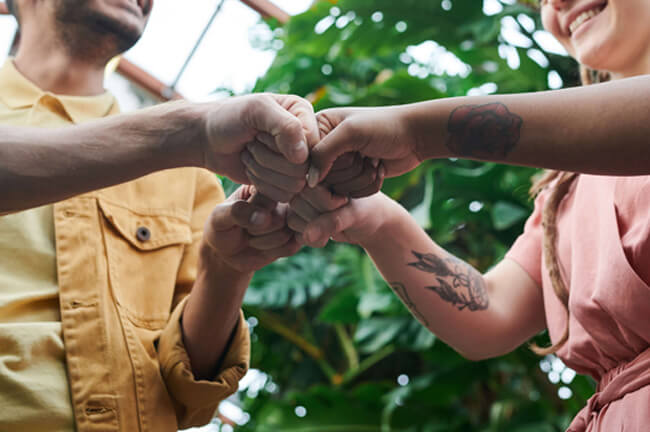 So you've just finished a small print job which essentially launched you from hobbyist screen printer, to small business owner. 
Exciting times right? 
But now you have to figure out how to get more jobs so you can kickstart your screen printing business. 
This can be quite challenging especially if you've exhausted your friends and extended family list.
One practical way to drum up new business is by stepping outside your home and exploring your own neighborhood.
Local shops and small businesses in and around your area present all kinds of opportunities, sometimes hidden to the budding screen printer.
With a bit of effort, coupled with some creative thinking, it's easy to get things rolling into the direction you want. 
Here are 20 small businesses for you to approach right now to establish new connections.
1. Independent coffee house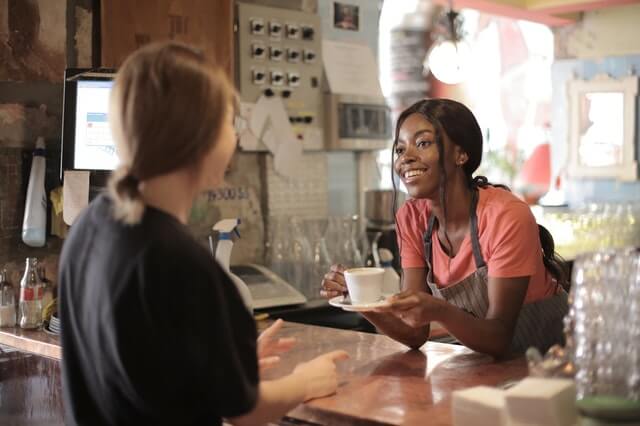 2% of Americans drink over 11 cups of coffee each day, so it's safe to say coffee houses are here to stay.
Skip the chains obviously and head for the indie java spot around the corner.
These venues need t-shirts, aprons, towels, caps, etc for their staff and are the perfect places to pitch new business. 
Plus, some coffee houses double as entertainment venues for music, open mic nights, poetry readings, book clubs, comedy nights and more.
Get acquainted with the owner and find out what they need. This is a great opportunity to be their go-to printer for when these activities take place.
Things you can offer: t-shirts, aprons, towels, baseball caps, etc
2. Pizza Shop 
There's nothing that says "American" than the good ol' neighborhood pizza joint.
Pizza restaurants in the United States reached its peak in 2020, with 78,092 establishments according to Statista. And these places are always in need of quality t-shirts, uniforms, aprons, caps and chef hats for their staff among other things. 
Skip the Domino's or Pizza Hut and visit your local pizza shop, usually family-owned, and introduce yourself and your business. 
Things you can offer: t-shirts, polos, uniforms, waist and full aprons, kitchen towels, baseball caps and chef hats.
3. Wine and Spirits Shop
For most people, a quick stop to the gas station or supermarket is enough for an unscheduled beer run. 
But for some with a more discerning taste, they'll want a place that carries their favorite Argentinian wine or Irish whiskey. These are the spots you should be looking at. 
Wine and spirits stores cater to a more affluent crowd and have the extra budget to spend on promoting their brand. Should your town permit the sale of alcohol, there should be a couple of these upmarket places. 
Things you can offer: custom dress shirts, polos, uniforms, aprons and hats.
4. Bookstore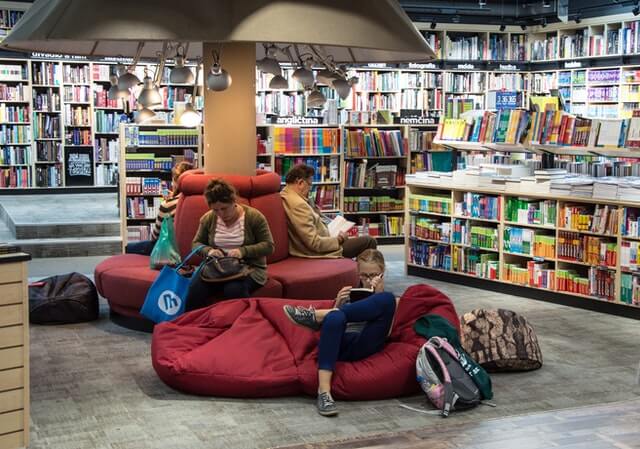 Amazon may have single handedly killed off big brands like Barnes and Noble and Borders, but not independent bookstores. 
Sure the struggle is tough for many, but they are still around and are fixtures in local communities. 
It's become a place for kids to head to after school, adults to hang out with friends, some gather for book club meetings, attend book related events, even lectures are held.
The local bookstore caters to many walks of life and activities. Try to identify what you can bring to the table aside from the usual garment printing for the people who work there.
Things you can offer: Uniforms, custom t-shirts, tote bags and aprons (if they have a cafe attached)
5. Sidewalk or Outdoor Cafe
Sandwich shops, bistros, burger stalls and other small scale eateries with limited seating on the side of pavements are all considered sidewalk cafes. 
Similar to a pizza shop or coffee house, the items you can provide are t-shirts, uniforms, hats, aprons, etc. 
You might also be able to provide screen printing on cafe barriers. 
These are portable dividers that act like fences between the public walk area and the cafe itself.
The next time you see a sidewalk cafe, check in with the manager to see how you can be of service.
Things you can offer: t-shirts, polos, uniforms, waist and full aprons, kitchen towels, baseball caps and chef hats.
6. Barbershop or Hair Salon
Barbershops and hair salons offer more than just a place to get a trim and/or a shave these days. 
For both men and women, they're the place to share information, a place to network and, of course, a place to gossip. 
If you already patronize your neighborhood barber or stylist, you know quite well what I mean. Use this to your advantage and establish a deeper connection with the owner and also other customers.
Skillfully slip in your pitch and see where it takes you. 
Things you can offer: t-shirts, salon aprons, dress shirts (men)
7. Ice Cream Shop 
You can't beat a visit to the local ice cream parlor during the summer for your ice cream fix. As always, skip the big chains and support the neighborhood shop. 
Ice cream shops don't just cater to walk-ins, but also serve birthday parties, anniversaries, weddings, corporate events and more. 
So aside from printing the usual staff apparel, get to know the local shop owner and find out what kind of events they offer and see if you'll be able to expand your services.
Things you can offer: t-shirts, uniforms, baseball raglans, polos, aprons, and baseball caps.
8. Brewery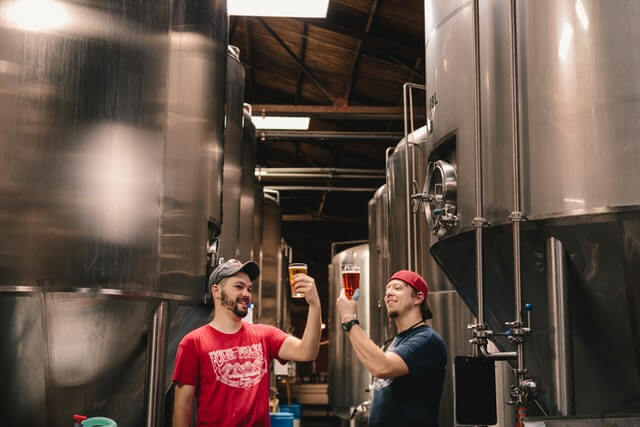 What can I say, I love beer. I'm sure you and a lot of folks in your area do too. 
While I grew up on the mass-produced stuff, I've come to enjoy and support local brews more over the past decade, and I'm not alone. 
With the growing taste for local brews means there's probably one in your neighborhood. And this is a good excuse to get a pint of ale.
The next time you're at the brewer, speak to the owner about screen printing their merchandise and see what kind of partnership you may be able to form.
If your local brewery is somewhat famous, they may attract out-of-towners and that could mean more orders for you. 
Things you can offer: t-shirts, raglans, long sleeve tees, sweatshirts, hoodies and baseball caps.
9. Pet Supplies Shop
People can be super passionate when it comes to their furry companions. And the local pet shop or groomer is your entry point to the lucrative pet industry. 
Not only do staff need uniforms like custom polos, t-shirts and aprons, a bulk of pet shop revenue comes from selling pet merchandise like screen printed dog blankets and cat apparel.
Pet parents are usually humble, helpful people that want to talk about animals all day, so definitely schedule a meeting with your local pet shop owner to see if there's a business need you can fulfill.
Things you can offer: staff uniforms, t-shirts, polos, grooming towels, pet clothing – apparel, bibs blankets, mats, etc.
10. Bakery
The neighborhood bakery has been the mainstay of American towns since the birth of this country. And I bet you're already thinking of your own favorite bakery even before finishing this paragraph.
And although 65% of all bakeries have fewer than 10 employees, while 44% have between one and four, what can you offer besides printing up a couple of t-shirts? 
Regardless, bakeries still require aprons, chef hats, kitchen towels and even custom merch like tote bags and bread bags to sell to their customers. 
The next time you're out for freshly baked pastries, connect with the local owner to see how you can help.
Things you can offer: chef aprons, chef hats, custom t-shirts, bread bags, kitchen towels.
11. Plant Nurseries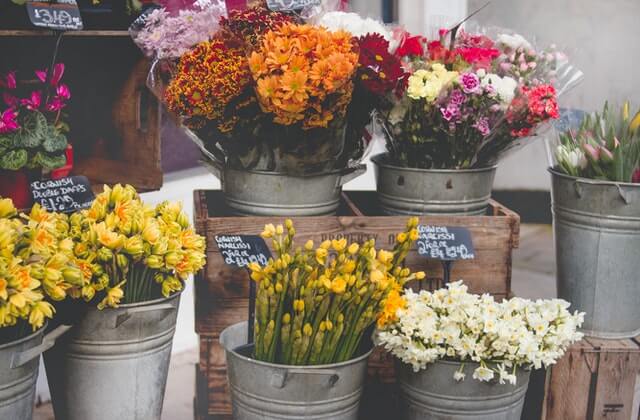 If you're in a small town and the next Home Depot's garden center is a few highways away, the neighborhood nursery is the place you want to engage with. 
Oftentimes, local nurseries are also major supporters of neighborhood endeavors like community gardens, replanting efforts and landscape projects. 
These activities usually happen in connection with nearby schools or co-partnered with some local association.
Head down to the local nursery to find out if they participate in such activities. It could very well be a treasure trove of business leads. Also, it's a good way to get connected to the local florist.
Things you can offer: t-shirts or polo tees, aprons, hats, garden gloves
12. Game Shops 
Local shops that sell board games, puzzles, trading cards and even comic books are not nearly as popular as they once were. 
But even as things have gone full digital, I do see a tiny comeback amongst the hip, retro-obsessed crowd.
If there is such a shop around your area, definitely check it out to assess your prospects. Game shops oftentimes have small but loyal followers and sell their own merch for revenue. This is a great opportunity to offer your services.
Things you can offer: T-shirts, hats, hoodies and sweatshirts
13. Restaurants
No surprise here. Restaurants have been my main clients since I started my screen printing business.
From the Chinese take out to a taco stand that grew into 3 branches, having a roster of restaurant clients will definitely increase your bottom line. 
One reason why restaurants make for such good clients is because of their high repeat orders on items worn on a daily basis like aprons and staff uniforms. These items need replacing all the time and can be consistent profits for you.
Generally, the bigger the restaurant, the more things they'll need, but don't ignore the smaller guys like food carts, food trucks or small vendors. 
You'll never know, one of them could be an overnight hit that will bring you along for the ride. 
Things you can offer: t-shirts, polos, dress shirts, visors, hats, aprons, jackets, chef coats, kitchen towel, tote bags, etc.
14. Theatres or community hall
Most towns will have a public space for live performances and entertainment. These places attract all kinds of artsy folks from different walks of life be it theatre, music or comedy.
Whichever group they're from, they usually put on shows, plays and performances to crowds of people and would also allocate a portion of their budget to promotional merchandise.
This is where you come in. 
Get acquainted with the space organizer. This is a good way to know the people behind the events.
And because artsy folks and creative screen printers aren't too different, finding common ground and building a relationship should not be too difficult.
Things you can offer: t-shirts, sweats, baseball caps, hats, etc.
15. Independent Grocer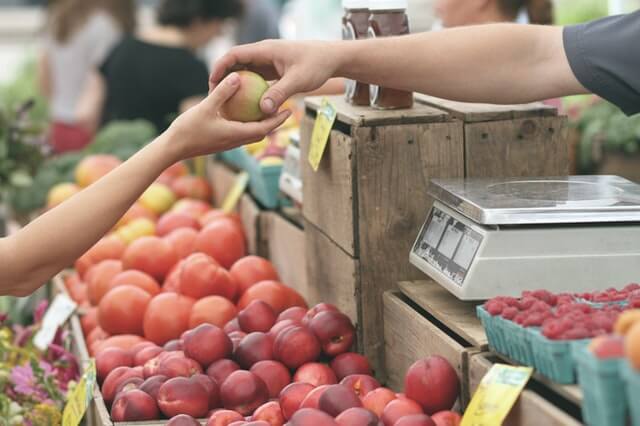 For smaller towns, inner-city neighborhoods and rural communities where major grocery stores are inaccessible to folks living there, you'll find an independent grocer. 
Even if this place is but a tiny establishment compared to the smallest Walmart or Target, they do serve a hundred customers walking in on a daily basis. 
Open Google Maps and map out a handful of these independent grocers. If you manage to turn a few of these local grocers into clients, they work they bring in will surely be consistent.
Things you can offer: t-shirts, polos, staff aprons, grocery bags, tote bags
16. Car dealership
Often family-owned, these neighborhood dealerships should be next on your radar. 
Because of stiff competition, car dealerships are constantly doing promotions.
Aside from staff uniforms, they frequently give away t-shirts, towels, baseball caps, umbrellas and more to their customers.
Also, most dealerships are also connected to auto garages or mechanics and this gives you a direct line to a wider customer base. 
Things you can offer: t-shirts, polos, staff uniforms, gift bags, etc
17. Gym or health club
As the health trend continues, so will the gym business. And this will keep your bottom line healthy too.
The first item any gym will require are towels, followed by staff uniforms. Usually these will be athletic apparel like t-shirts, caps, sweatshirts, shorts and hoodies.
But the bulk of what you'll be printing will be for their members which could extend to other items like bags, wrist bands, headbands and even yoga mats.
Don't limit yourself and only hit up gyms. There are a ton of other health related activities or sports other than strength training. Think martial arts or the local dojo, rock climbing gym, yoga studio, dance studio or the local community health club.
Things you can offer: sports apparel like tank tops, t-shirts, shorts, baseball caps, headbands and more, to the popular "athleisure" wear – a hybrid of workout clothes and loungewear including leggings, tights, sweatpants, hoodies, and jackets.
18. Music Center
It's a sad fact, but local music stores are facing extinction because of major chains and online merchants. Thankfully though, some have managed to survive purely from the support of the local community. 
These neighborhood music shops do more than sell instruments. They give lessons, advice and they become a place for music folks to hangout, jam and network. 
And if they are anything like my local music center, they'll also be responsible for outdoor events (when the pandemic ends) like music festivals, weekly jam sessions and various shows around the city.  
Visit your local music store and find out if there's a screen printing void you can fill. 
Things you can offer: t-shirts, sweatshirts, hoodies, etc.
19. Realtor  
Real estate agents and screen printers have a lot more in common than you think. Like yourself, they rely on strategic partners to be successful. 
Realtors need contractors, plumbers, home inspectors, bankers, cleaning agents, and many more people for their business, even screen printers. 
In fact, they may already know your competitor.
Not to worry though, realtors are savvy business people and will always need good people around them. 
Having said that, agents may or may not need screen printing services directly, but they do know a lot of other people who do.  So if you do  manage to work with one, just be ready to catch all the referral business coming your way. 
Things you can offer: custom t-shirts, baseball caps, tote bags, etc
20. Graphic design studio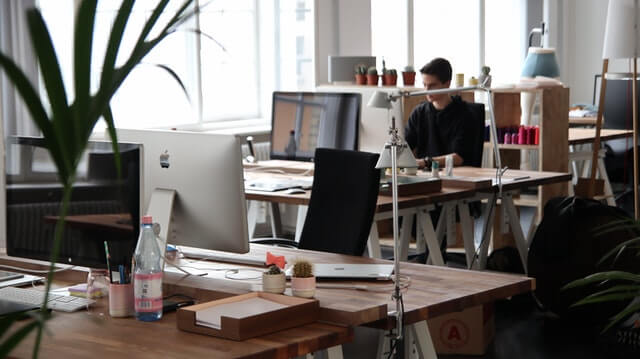 Speaking about strategic partners, establishing a relationship with the local design studio is certainly another way to cast a wider net.
Small businesses in the community rely on graphic designers for their design and marketing materials like brochures, menus and websites. Oftentimes this is the limit of the services they provide. 
For additional jobs like screen printing, it'll most likely be contracted out to the experts like you.
Pay a visit to the neighborhood graphic design house to see how you can work together. These days it's also common for studios to sell their own brand of merchandise for extra revenue, so collaborating on a design project could prove beneficial for both businesses.
Things you can offer: Full range of custom apparel from t-shirts to bags to socks.
Kickstart your screen printing business immediately
I hope this list has sparked some ideas on where you should begin searching for new business. 
Also, I hope you now realize how close in proximity you are to these local stores and the possibilities they bring.
Some of you might feel that these small stores will never put down a large order with you, does that mean you should skip them? Definitely not!
Small businesses create jobs and keep money in the local economy, so it's in your best interest to work and thrive with your neighbors. 
That said, convincing a small business owner to go along with your proposal can be tough. Some may be limited by budget, some won't see the need to spend, and some just need time to warm up to your ideas.
In any case, that's okay.
Business is all about relationships. And taking that first step to creating a genuine connection should be your priority above all.
They may not need your services now, but if you keep the line of communication open, they may send you referrals or call you up down the road.
Either way, making the effort to reach out now will certainly guarantee results!
35 Profitable Items You Can Make With A Heat Press