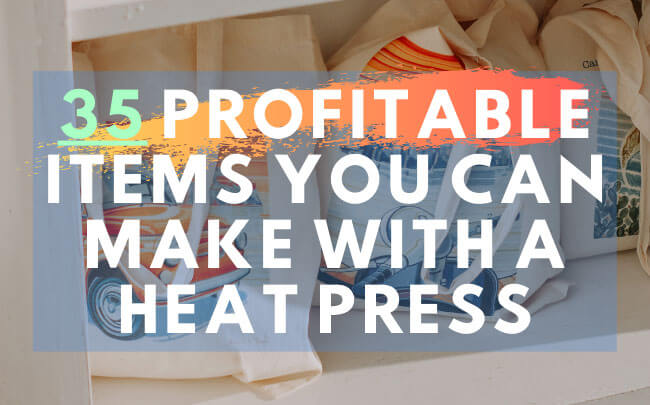 The majority of printing businesses today focus on a wide, yet basic range of apparel products. I'm talking about the typical t-shirts, polos, sweats, hoodies, caps, and mugs. Yes, I'm missing a few more and yes sure, these are the staples that keep food on the table.
But what if there were more items you can introduce to your clients? That they can introduce to THEIR clients? After all, according to Steve (Jobs), people don't know what they want until they see it right?
It's also a no-brainer if you already have a heat press at home, or a print shop up and running. Just by adding a couple of new items to your product lineup will establish new revenue channels that will essentially expand your heat press' functionality and increase your ROI (return on investment).
So what can a heat press machine be used for?
To those of you coming in fresh to garment decoration, first understand that a heat press' role is commonly used to transfer your creative designs onto various fabrics, textile, and other substrates using heat. Read more about choosing the best heat press here.
You can also use a variety of materials to create and print your designs on. The most common methods today include heat transfer paper, plastisol, vinyl, and dye-sublimation.
Once your design is printed onto a transfer agent, the heat press is then used to bond the design to the garment of your choice.
If you're considering purchasing this highly versatile piece of machinery to pursue heat press printing, I wrote about a bunch of heat press features I believe will be invaluable before you begin.
Now that I got that out of the way, let's talk more about how we're going to level up your bottom line.
How to make

more

money with your heat press machine
Back in 2019, the global market for personalized gifts was valued at USD 26.3 and is anticipated to reach USD 41.3 Billion by 2026.
The reason for this growth is due to the rise in gifting culture and the increase in disposable income. Sure, things may have slowed down because of the pandemic and rising inflation, but spending sure hasn't.
That's because everyone wants to stand out, be it a person or a business. It's more apparent now than ever. And this is where you come in as the personalization craze takes over the world.
Below you'll find a list of in-demand products that you can quickly jump on to create multiple income streams.
35 items you can make with a heat press machine

The baby industry is worth a staggering $220 billion dollars and baby bibs are just the starting point. Also suitable as burp cloths, washcloths, and even wipes, baby bibs can easily be customized with photos, names, or cartoon characters. These would also be awesome as a gift set for young parents. Get them here.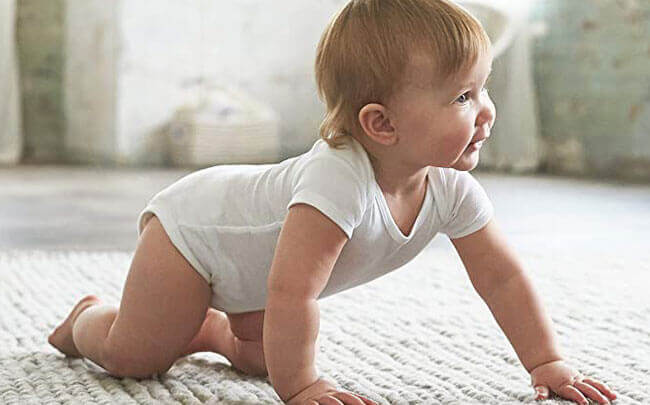 Also known as baby bodysuits are typically made from 100% cotton, so it's easy to heat press any design as you would a t-shirt. These onesies are great for babies under 18 months so get multiple colors and you've got a good shot at a line of baby products! Get them here.

These multipurpose masks are easy to customize and provide great protection against wind, dust, and UV rays while also keeping you warm, dry, and comfortable. It's extremely versatile and appeals not only to bikers, but also to outdoor enthusiasts. Get them here.

Anyone male or female can sport bandanas, and you don't have to be an 80s kid either. Typically made from 100% polyester, bandanas can be worn and be used in endless ways such as necktie, headband, pocket square, face mask, scarf, and more. It's an alternative to gifting someone a pair of socks and you can use it pretty much anywhere – parties, concerts, sporting events, and daily wear to protect from sun, water, sweat, or dust. Get them here.

An alternative to washcloths, these gloves can be used in the shower or bath to remove dull surface flakes and promote blood circulation, leaving the skin feeling refreshed. Couple this with the next item on this list to make a nice personalized gift set. Get them here.

100% cotton bath towels are an easy win. Not only are they practical and affordable, it can easily be personalized with a name, brand or logo. They are an everyday essential item that almost everyone can appreciate and use, making them a great gift for various occasions. Get them here.

Similar to the bath towel, you can expand your offering into the luxury category with a full bath linen set. Upsell this set complete with monograms or other details as a premium for weddings, housewarming parties, or as a gesture of appreciation. Get them here.

Great for someone who loves to relax and unwind in the bath. Bath pillows provide support and comfort for the head and neck and come in a variety of styles and materials. Make sure to use heat transfer vinyl (HTV) that is waterproof or water-resistant to withstand the constant exposure to water. Get them here.

Super practical and easy to customize, these 100% ring spun cotton mats are great as decorative pieces for just about anyone. Get creative with your design and package this with other items on this list for more value to your customer. Get them here

Everyone wears them – winter time or not. Whether it's a fashion accessory or for practical reasons, customized beanies can be a great way to promote a brand, sports team, or organization with logos, text, images, or other designs. Make sure to get a proper heat press that will do the job. Get them here.

A canopy or tent is a must-have bedroom accessory for any kid. Not only does it create a cool place for them to seek privacy, role play, or read, but it adds an extra touch to the room decor. Customize this for birthdays, holidays, baby showers, or any type of celebration. Get them here.

You'll often see them at mattress stores and as decorative items at home. Bed runners protect the bed from shoe stains, dirty feet, and muddy claws/paws from pets. You can easily customize these elegant decors for branding (stores) or give them as wedding or housewarming gifts. Get them here.

Bed skirts make it easy to "sweep everything under the bed", literally. It also drops and hides the legs and frame, giving you a great looking bed you wanna just jump into. You can get pretty creative here depending on the size of your press. Get them here.

I actually received this as a gift for Xmas and thought it was really unique yet appropriate. I think it also works for any occasion and sort of implies "warmth and comfort" from the person giving it. Super easy to customize especially for couples e.g. His and Hers or for kids with their names printed on it. These blanket hoodies are super functional and you can catch me lounging in them at home, on road trips, camping, or on a rainy day. Get them here.

Proven to increase the quality of sleep, eye masks are the perfect product to stock up on. It's also highly customizable with a heat press. Quirky designs will stand out and I bet you already have a few ideas brewing in your head. Get them here.

Typically made from 100% cotton or cotton blends, robes are perfect for personalization. They are comfortable and convenient for lounging or covering up after a shower or swim. And you can charge a premium if you're printing and selling robes with higher quality material. Get them here.

Headbands can be worn by people of all ages and genders, and can be used for a variety of fitness activities from yoga to football. If your primary clientele happens to be from sports clubs, sports organizations, or teams, start up selling these headbands as complimentary products. Get them here.

Heel socks are worn during the day or night to treat dry, painful, cracked heels. Those who suffer from dry heels often apply skin softening lotion or moisturizer before putting these on. Heel socks are great customizable products that can be sold to local pharmacies or clinics. Get them here.

Perfect for daily use like work, travel, or grocery shopping (like tote bags only cooler), these crossbody bags make for a great gift. The cheapest I've found are made from canvas and is also easily customizable with regular transfer paper or vinyl. Get them here.

Not many people would think about gifting an ironing board cover but it definitely will break the ice. Just be careful to choose a print spot away from the main ironing area so it isn't affected by the excessive heat. Get them here.

Just like socks, the apron is a staple gift idea and is perfect for cooks, chefs and anyone who spends a ton of time in the kitchen. Aprons are also highly customizable, so just make sure to use heat transfer paper with pigment ink or vinyl since they are prone to getting wet and will eventually go through multiple wash cycles. Get them here.

They say a women's handbag is like a maze, right? Well here's the solution. And if you can come up with some suitable and neat designs, ladies will no doubt get them for themselves and their friends. Make sure you select organizers made with high quality material. Get them here.

Knee-high or thigh-high socks aren't just a fashion statement, but wearing them will improve venous circulation and give you compression benefits especially for someone recovering from injury or have limited mobility. These are highly customizable with rhinestones for added bling, or heat transfer vinyl. Get them here.

Suitable for daily wear, exercise, travel or hiking, these lightweight joggers are easy to customize with regular heat transfer, heat transfer vinyl, sublimation and more! You can press some up for corporate events, family functions, or sports teams. Get them here.

These are heavy-duty, extra large, multipurpose moving bags typically made of durable polypropylene material so be careful when applying heat. With a melting point between 280-300 Fahrenheit, it's best to press these bags at a low temperature setting. Also make sure you're using the proper heat transfer paper and you're good to go. Get them here.

Leg warmers aren't just for 80s costume play, but it's suitable for use in the gym, for dance, fitness activities, yoga, and ballet. Heat transfer rhinestones work great on leg warmers as they add a touch of femininity and class. Get them here.

Hot dog! These are one of the go-to items for any gifting occasion, especially birthdays and holidays. Boxers are typically made from cotton poly blends so it works well with sublimation. This also ensures the print is vibrant and durable. Get them here.

100% organic cotton ponchos is a great product to compliment any apparel line especially if your business already caters to females. They make excellent premium gifts and you can heat press names, logos, unique designs and rhinestones to increase the product's value. Get them here.

A great gift that is both simple and functional for ladies – a makeup travel case is easily customizable with a heat press. You can utilize foil vinyl or rhinestones to maximize the bling out of any case. Bundle this item up with any of the products from this list to increase value. Get them here.

Suitable for men and women, you can easily customize belts by heat pressing rhinestones based on any design. Rhinestone belts can be worn with literally anything including jeans and dresses for any occasion from music festivals to parties. It's a great gift for birthdays, Valentine's Day, and Christmas. Get them here.

If you haven't thought about this before, shame on you! Just kidding. Dogs and cats are all we see on social media these days and pet clothing is just as lucrative as clothing for humans. The internet has all kinds of pet crazed design ideas that will work on paw-kids. And in case you already figured out the cat/dog clothing trend, maybe work your way into other animal fashion – rabbit perhaps? Get them here.

Simple, casual, and lightweight. The drawstring backpack is great for students to carry just about anything – clothes, shoes, towels, water bottles, books, notebooks, or other school supplies. These backpacks are typically made from heat-resistant material so it's easy to customize with heat press printing. Get them here.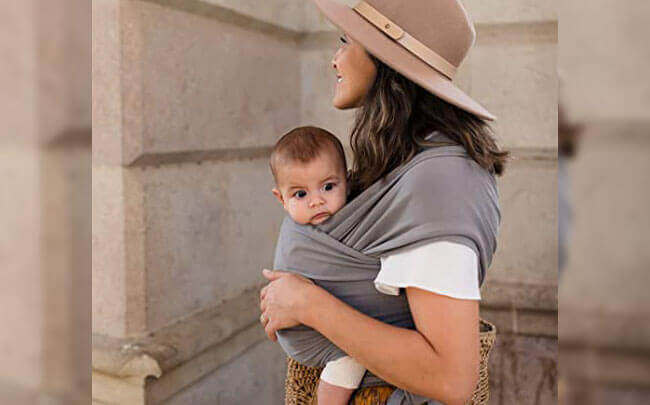 Baby wraps are an essential tool for the first three months of parenthood, and are a great gift for new moms or parents. Typically made from cotton and spandex, it's a great product that you can get into with a heat press and heat transfer paper – make sure to get the ones that leave a soft-hand after pressing. Get them here.

Headrest covers will protect a car's headrest from sweat, hair spray, and greasy head residues with a durable, comfortable, and stretchable polyester fabric. This is a great product to use sublimation heat press printing with. It is also a great product to market to car or automobile enthusiasts. Get them here.

Suitable for kids and adults, you can start offering gloves when it's cold out, and even pair them with socks or any other items from this list as a complete gift set. Not only that, you can also cater to companies, education institutes or sports teams. Get them here.
It's a wrap!
And there you have it folks – 35 items you can make with a heat press that not many people are offering.
If you have more to add to this list, let me know. If you've found this list helpful, be sure to share it.
As I mentioned earlier, personalization is only going to get bigger so make sure you equip yourself with the necessary tools and wholesale blanks to get ahead of your competition!