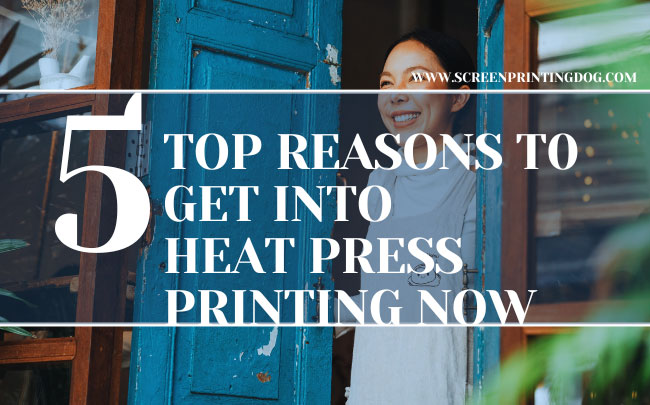 Have a cool idea for a t-shirt design? Looking to branch off into a new career? Wanna make a bit more money on the side? If you said 'yes' and need a guide to show you where to start, then read on.
Since the mid-90s, the Internet has quickly leveled the playing field for motivated creatives like yourself. With online marketplaces like Amazon, Redbubble, Etsy and even Shopify, it is now easier than ever to get a slice of the ecomm pie. So if everyone else is doing it, why not you?
Should you get into heat press printing?
100% yes! And if you have doubts about investing time and money into this industry, that's perfectly normal. As expected, the heat press industry has become widely popular in recent years and competition is stiff.
However, you'll be glad to know that the ecommerce market is huge, about $905 billion dollars huge – in the USA alone! So I'd say you have a good chance of making some decent coin if you get started now.
Why heat press printing is winning the garment decoration race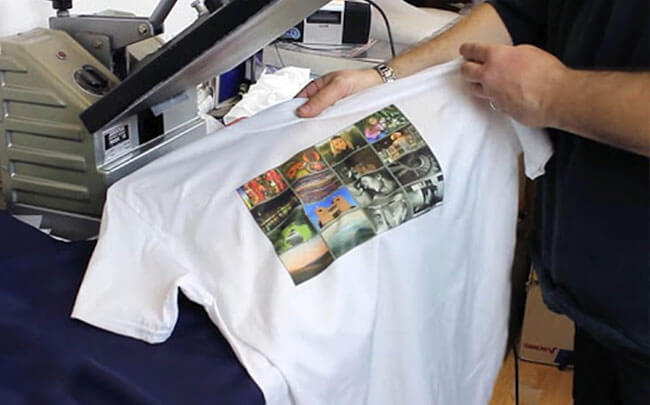 Heat transfer technology has seen the most advancement and innovation this past decade compared to other methods of garment decoration. While there is a time and place for some methods to shine, people choose to do heat press printing because it simply dominates in every aspect.
1. Cost-effectiveness
While you can achieve high-quality, long-lasting designs that will not fade or peel with other methods, heat press printing is able to accomplish this for a lot cheaper. Heat press machines and standard materials are affordable and widely accessible to the masses, with creativity being the only limit.
2. Quick turnaround time
When everything is set up right, it takes me about a minute and a half in total from start to finish – load a garment, slap a transfer sheet on, press, release, peel, and unload the garment from the heat press. It does on-demand, customized products quicker than any other method I know and is perfect for a solopreneur or small business since it can all be done in-house, eliminating the need to outsource or hire (unless you get too big).
3. Versatile
Demand for personalized products is a growing industry, and heat press printing is leading the movement. Walk into any store and you'll find tons of unique products on the shelves that use some type of heat press method. Be it fashion, sports, tech consumables, or B2B marketing, heat press printing spans across industries and is here to stay.
4. Low learning curve
For the countless things it can produce, heat press printing has a relatively simple process that you can master in a short time frame. Depending on which method of heat pressing, some will be faster to learn than others, for example heat transfer vinyl vs sublimation. Overall, it still wins over more traditional methods like screen printing.
5. Eco-friendly
Heat pressing is as environmentally friendly as it gets. With widespread use of eco-inks and processes, it doesn't require any clean up with harsh chemicals.
What you need to start heat press printing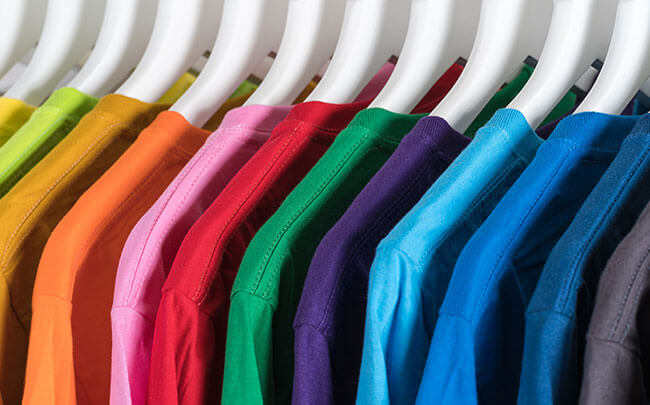 Heat press machine: At the center of your operations, this is the most important (and expensive) piece of equipment you'll need. I wrote an in-depth article that explains the A-Z of heat presses including the available styles, sizes, right down to power and weight. The article will help you choose a machine that is suitable for your needs and budget.
Transfer paper: To date, there are countless transfer papers available for every type of print method on any fabric to achieve anything you want. Printing light colored t-shirts? There's one for that. Printing on polyester only? There's one for that, too. Glow in the dark? Shiny stones? Metallic ink? Yes, yes and yes. Whatever you can imagine, there's a transfer paper that can get the results you want.
Design software: Everything starts with an idea and to bring it to life, you'll need a design software. I wrote and compiled an epic list of 20+ free and paid options, including Adobe Illustrator, CorelDraw, and Gimp. I go over the features of each software, the amount of resources available and whether it's suitable for beginners or not.
Blanks: Most beginners armed with a heat press typically start out with t-shirts and flat textiles or fabrics. This is a good start in my opinion as it familiarizes one with the different settings, requirements, and abilities of a heat press. After this, there are a ton of other substrates to consider including hats, mugs, ceramic, glass, shoes, and more. I wrote and compiled a detailed guide on sourcing wholesale blanks that will help you decide on your needs and budget.
6 Heat press printing techniques to choose from
As you already know, heat pressing requires a certain amount of heat, pressure and time to transfer your designs onto various materials or substrates. The overall process may be simple, yet there are advancements and innovation evolving around it every day.
There are six heat press printing techniques available to you once you have the equipment and supplies you need. I previously wrote a guide explaining each method in detail, but will summarize it below:
1. Heat transfers paper and vinyl
An excellent first method to become familiar with heat press printing, you can either print them yourself with an inkjet printer, or buy ready made heat transfers from stores. You can also dive into HTV or heat transfer vinyl which is a popular method for decorating sportswear like jackets and jerseys. Within the realm of HTV, you can also explore other materials such as flex vinyl, flock, puff, and foil. Each of them hold a special quality that will take your garment and designs to a new level.
2. Plastisol
Plastisol heat transfers is the result of screen printing on transfer paper. Using oil-based plastisol ink for printing, you can achieve bright, vibrant, durable designs on just about any fabric. They are suitable for small-scale projects, but can become expensive for big batches, and are good for testing new designs. If you're looking to create your own plastisol transfers, I wrote a detailed guide that will take you into this side of an amazing world.
3. Patches
Patches come in various shapes, sizes, and materials, with the most common being embroidery, leather, and synthetic materials like rubber or silicone. Typically applied to caps, bags, and jackets, you can use patches for limited edition designs as well. Think marketing items like logos, branding, and custom designs for businesses, events, and corporate organizations.
4. Rhinestones
When you see small, shiny glass or acrylic stones, these are rhinestones. They add uniqueness to clothing and other materials typically seen on fashion items like women's wear, handbags, and belts. The application process is easy, although creating them is another story altogether.
5. Sublimation or Dye sublimation
Another great heat press method to start with, sublimation is extremely versatile and widely used for customizing a variety of things including apparel, metal, polymer, hard plastics, ceramic, and glass. Most printers I know prefer to create their own sublimation transfers perhaps because of its specialty ink and unique bonding process, but you can also order them through suppliers.
6. Direct-to-Film (DTF)
The new kid on the block, DTF is a highly efficient and versatile option for customizing apparel and textile. I would say this method is the perfect combination of features from plastisol, sublimation and heat transfer paper. If you're looking for a method that produces incredible, vibrant and long lasting prints that can be applied to a wide range of fabrics, look no further.
Wrap Up
Because of its low barrier to entry, many have gotten into heat press printing making it a competitive environment. In spite of that, there is enough pie to go around for everyone. As a small time operator, the main thing to focus on is quality and I believe the rest will follow.
Start with a good heat press machine above all as it is an integral part of the process. You can then experiment with different methods and materials and refine your technique knowing you are doing so with the right tools.