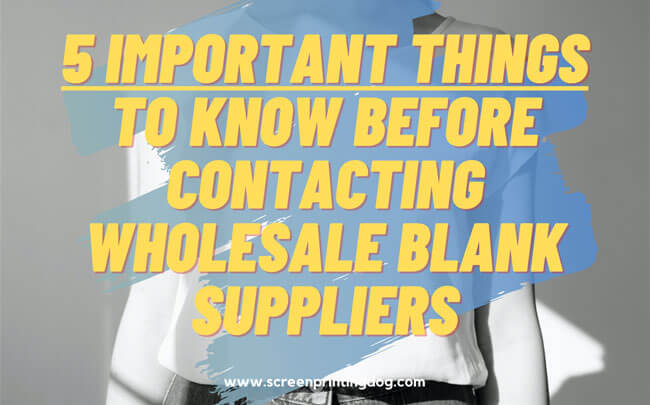 You've been working hard these past weeks; tweaking your designs, researching the competition, and perfecting your t-shirt printing technique. Next on the list – getting some wholesale blanks.
Whether you're launching your fashion empire, creating custom gifts or looking to start a printing business, it's important to find the right supplier for your needs.
There's a lot more to consider than just garment quality and price, and if you skip some essentials, I guarantee you'll be walking into a closet full of damaged blanks, not to mention headaches and disappointments.
While there's a ton of suppliers online, it's not always easy to find the best fit. You'd be surprised how only a handful of garment manufacturers will offer what you need. Which brings me to my next point – always know what you want.
This is an important first step to identify before you start sending out enquiries. I promise, the process of finding the right bulk apparel supplier for your brand will be a lot smoother.
Finding your ideal wholesale blank suppliers: 5 key things you never considered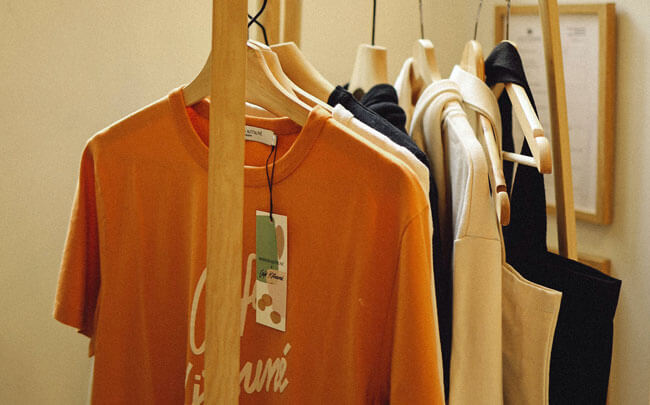 The bulk apparel market is saturated and can be dizzying for newcomers. If this is your first time looking for blanks, check out the key things I've compiled below based on my own experience and advice from industry experts.
It will help you better understand the landscape and what to expect. After this, you can confidently move on with your search for the perfect wholesale apparel company.
Going direct vs third-party suppliers
You'll often hear the terms "wholesaler", "supplier", "manufacturer" or "distributor". While these are sometimes used interchangeably, in reality, there are key differences between them, but it gets weird within the apparel industry. Let's take a deeper look.
In general terms, a wholesaler is like a trader. He or she will buy in bulk from the manufacturer to sell them in smaller quantities to customers. A distributor however, is someone who works solely with a manufacturer to resell their products. This is usually with exclusive rights to a certain geographic area. On the other hand, a supplier can be either a wholesaler or distributor.
In our (t-shirts and apparel) world, a manufacturer can also be known as a wholesaler. For example, take Bella + Canvas. They are a manufacturer that provides wholesale blank apparel pricing to its customers.
Then you have S&S Activewear, an online blanks distributor for many leading brands including Bella + Canvas. So when I wrote 'going direct' earlier, what I mean is buying your blank t-shirts directly from the manufacturer.
When should you choose a manufacturer or distributor?
If your plan is to start a business making and selling t-shirts, buying direct from a manufacturer makes the most sense. In order to buy from one, you will need a reseller's permit or license if you live in a US state that imposes a sales tax.
If you don't have a permit just yet, or are currently still in the 'test' phase, you will benefit from sourcing your blanks from a distributor like S&S Activewear.
One of the downsides to this is paying higher prices. However, it'll save you time and give you several manufacturers to test out first until you finally settle on the one.
Another alternative is to use both. For the past decade, I've primarily relied on a local manufacturer for all my blanks. As backup in case they run out of something in particular, I have three distributors a phone call away to fulfill my order.
This way, I can always guarantee my clients that they will get their orders within a reasonable timeline and costs.
Choosing Style & Material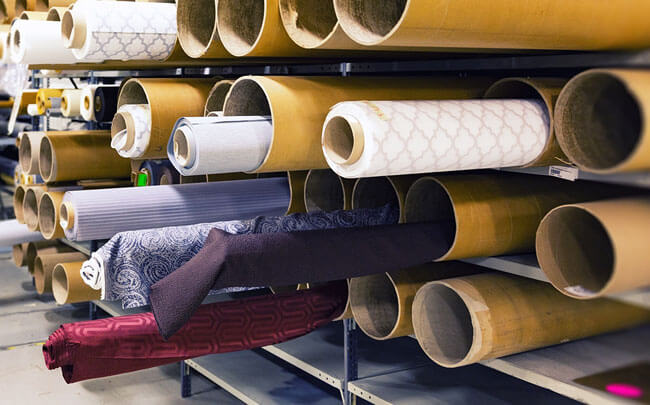 This section can be a bit lengthy, but it'll help you narrow down what you need because these days, there are no shortage of options. Material innovation happens rapidly and styles come and go like the seasons.
With so many choices, you'll need to be laser-focused in determining what you want, else things will become extremely overwhelming as you move forward.
Here are a series of questions to ask yourself before approaching wholesale blank suppliers.
Who are you selling to?
Probably the most important question you'll have to answer. Knowing your customers will help this entire process go down smoother. Are you targeting big and tall men under 35? Perhaps girly tees to young African American women? Infant clothing to new mothers? Knowing which group will help you narrow down your search. Not sure? A general idea of the niche is okay too.
Sportswear, athleisure clothes, vintage style, casual fashion, kidswear, etc. When you figure it out, do a quick search on what's popular. From organic cotton to recycled polyester, be sure to know what your audience is looking for.
What type of fit do you require?
From oversized hoodies, slim fitting dresses, boxy shaped or casual tees that's longer in length? The more niche you go, the less apparel wholesalers there are who will carry what you want. It helps to know what kind of compromises you are willing to work with.
There is no standard size.
Are you selling onesies? Maybe your customers are international? European or Asian – the standard American sizes are usually too big or loose for them. This is a good way to start eliminating manufacturers.
Which type of fabric works best?
Lightweight vs slightly heavier. 100% combed ring-spun cotton vs Pima. 50/50 poly blend vs rayon. Pre-shrunk? There are just too many choices out there. Find out what is acceptable within your market and go from there.
What is your printing method?
Some t-shirts work well with screen printing, some work well with sublimation heat transfers, others work with plastisol only. Your printing method will dictate what you kind of t-shirt blanks you need to acquire.
Mind the colors.
Obviously the more color choices you have available to you, the better, right? I used to think this way too, until my best selling coral colored tee went out of stock and I couldn't find a replacement for weeks.
Unless you are guaranteed a never ending supply, it's best to pick out mainstream colors that can match with your designs. Pay close attention as this may impact the appeal of your product.
Also make sure colors work with your printing method. For example, if you are doing screen printing, lighter ink will tend to blend in with darker t-shirt colors, changing the intended color. This isn't the case for heat transfer vinyl.
What finishings do you require?
Tags have always been a hot topic amongst t-shirt printers. Do you need stitched labels? Do you go tagless? Maybe have your logo heat pressed? Some manufacturers will include some things in the cost so consider these things before you proceed.
Company mission and vision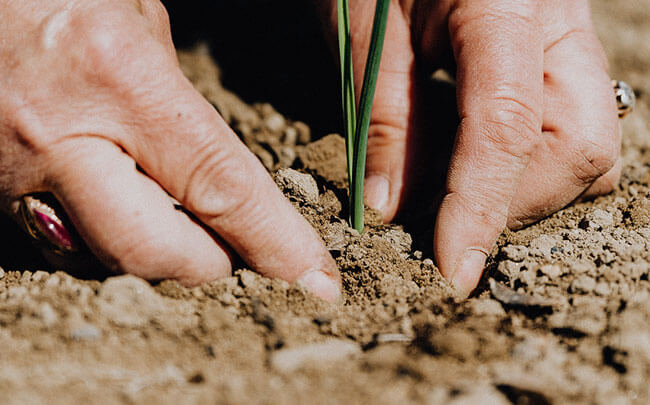 Buying from a big time supplier might seem an obvious first choice – timely delivery, great prices, decent quality products, but what if their business practices are unethical?
Finding your ideal business partner can be time-consuming and challenging, but it must be done. Dig deep into these three areas to avoid frustrations in the future.
Business fit
Eco-friendly processes, organic materials, sustainable practices to ethical work culture, ask yourself – is this a company that you want to work with, and associate your brand with? A company that shares the same outlook as you do is a plus point in any business partnership.
History and experience
How long has the company been operating? How is their reputation in the industry and amongst other printers?
Speak to others in the industry, read trade magazines or search online. Perhaps it's a local company and if so, pop in for a visit. Get as much information as you can so you know you are dealing with reputable wholesale blank suppliers.
Strengths and stability
Are these guys specialized in cut and sew products? Perhaps recycled polyester garments? Have they received any certifications or business awards?
A reputable blanks supplier will have these details plastered on their walls or website. If they don't, it does not hurt to ask for credentials. Try and get as much information as you can, it will add that extra layer of trust and assurance.
Quality, price and value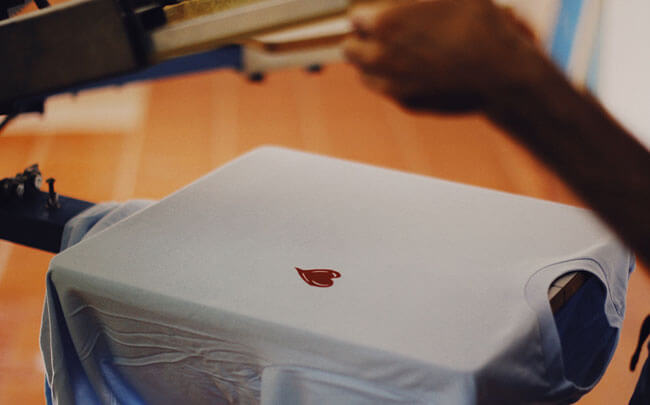 As I mentioned before, buying blanks from a manufacturer will almost always be cheaper as they offer case pricing compared to a distributor. But do factor in taxes, delivery, and handling charges too.
While the cost of blanks is quite straightforward, quality isn't. When it comes down to it, everyone's idea of it is different. Some might appreciate the heaviness of Hanes' Beefy tees, but others might not. I'd spend $30 on an American Apparel t-shirt while some may think that's too expensive. So if you think about it, price and value is a matter of perspective.
If you've read this far and you have done your research, you will know how much your customers are willing to spend, and for which type of quality. This in turn, will tell you which blanks supplier to reach out to – which brings me to my final point.
Contacting wholesale blank suppliers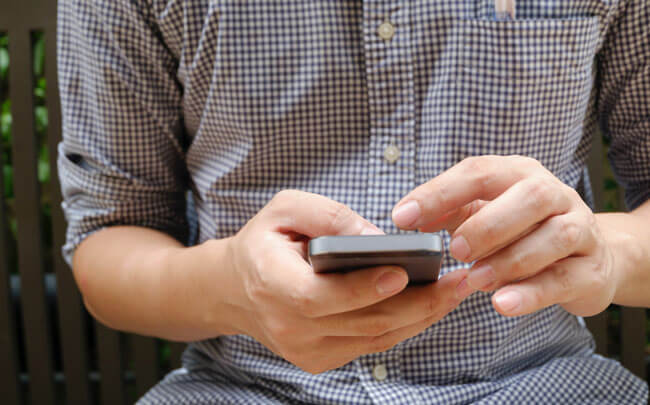 If you're on the right track, you'll have a list of wholesale suppliers ready. Go ahead and reach out to all of them, even if you are positively sure about one company, it doesn't hurt to contact others for a comparison.
Request a sample or three
While product reviews are great online, you'll never know the true quality of a product until you are actually touching, wearing, and testing it for yourself.
Manufacturers will gladly send samples to potential buyers within limit. So far I've never had to pay for samples, but do expect to bear shipping and handling fees if you are requesting for more than a couple of pieces.
To offset these charges, see if the cost can be taken off the price of a full order in the future.
Once you get your samples in, print, wash and rigorously put them through a test. You'll want to make sure you are getting your money's worth.
Track responsiveness and service
During the sampling process, you'll also be able to assess communication standards. You can also see what it's like to work with a particular supplier.
Are emails being replied promptly? Are they answering all your questions adequately? What is the level of professionalism throughout the process? This is your test run.
Final thoughts
I hope you're a little more informed after reading this article. If there's one thing to take away from all of this is that being specific and knowing what you want to offer is the key. Figure out the details now so you can avoid disappointment on the day you receive your blanks.
One thing I'd like to add, I often tell new business owners to reach out to their potential customers for feedback and answers. It can be your own group of friends, family or even an online group. Listen to what they tell you.
Very early on in my printing career, I brought a box full of samples to a family dinner party. I wanted to know if people would pay $20 for a heat pressed onesie. Everyone at that party got to touch and feel the product. I had my answers within 15 minutes.