"Expectation is the mother of all f**k ups"
Starting a screen printing business is a lot like downhill skiing. It can be fast and exciting, but extremely scary if you don't know what's coming.
The slightest mistake can be damaging and chances are, preventing the mishap could have been so simple.
Fortunately, business is way less dramatic, but when it comes to a competitive niche like screen printing, the outcome can be the same if you're not careful.
If you're at the crossroads of starting one, make sure to read this before you do anything else! I've gathered some of the industry's best printers to give you valuable nuggets on starting and staying successful in a screen printing business – something Google just cannot provide.
Enjoy the ride!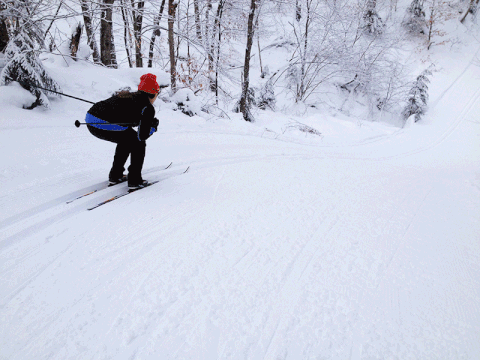 Pro screen printing business tips and advice no one will ever tell you, until now.
"Plan for diversification. Add a second process like a roll printer for stickers, or a pad printer for products." – Ryan Baker
"Do not cut corners, learn how to do it the right way and take pride in your work!" – Joshua A.
"On Knowledge or Expertise: Read books, watch tutorials, take some classes and then read some more! There's tons to learn, yet so much bullshit to sift through. But education is key if you want to grow. Do your homework but also remember to be patient and pay attention to the details. In the end it'll make sense." – Thomas Greene
"To be successful in the long run, you'll need to learn how to be a good business person; not necessarily a good printer." – Andrew Nguyen
"Be neat, be tidy, be organized. Work as clean as possible. – Wear old clothes and careful what you touch. Never end a session and go directly to sit on the couch. Ink gets everywhere (especially at first), and ink on the butt transfers quite readily to the couch." – Cora R.
"Don't overthink stuff" – Josiah Y.
"Start small and don't try to Superman. Nail the basics first before you agree to do a four color process type job on black on a six color manual press for a big customer! There are always enough people that only need a 1 color job done. Small risk, high reward." – Leo Allen
"Have enough cash and capital in hand and expect to not make a profit for 1-2 years." – Dylan B
"Always buy used, quality equipment. Don't finance much if any of your equipment. There are millions of people who once had this idea and now have used equipment that they will part with for a reasonable price. Having said that, if a deal is too good to be true, it probably is!" – Anthony "Tony" Sawyer
"Don't be afraid to try new things, but also know when to stop. Screen printers are a creative explorers and an industrious bunch, but at some point you want to identify your niche and be clear on what you do." – Ariana C.
"Your shop's location is everything. Assess the surrounding area – how's the competition? can you expect any foot traffic? who are your neighbors? could you turn them into paying customers?" – Nate "Nenno" Regio
"Never employ someone until you are 200% sure you can actually afford to pay them." – Ruby S.
"Always keep your promises – stick to deadlines that you're confident you can easily fulfill" – Wes Mitchell
"Never, ever cut corners out of greed. It doesn't matter if you can get away with it." – Jason A.
"Balance great customer service without letting yourself get exploited." – Maya Harris
"Learn to be a good boss. If they hate you, they will be less efficient. if you are too nice, they will be less efficient." – Gabby R.
"A huge chunk of money will go to marketing and getting the word out. If you, or someone you know, can manage it efficiently, you'll be miles ahead of the game." – Ezra N.
"If you offer your own designs, make sure you have a market for them." – Caleb Rivera
"ABN – Always Be Networking. Attend trade shows, join seminars, get with local groups, take workshops & shake hands with everyone" – Anna W
"Never cut your prices. Figure out a way to compromise, but never devalue what you're worth." – Charlie "Jarhead" Hall
"Be ready to fail and learn from those mistakes!" – Eliana Perez
"You're the designer, the sales person, the accountant, the purchasing agent, the screen developer, washer, the set up guy, the printer and the maintenance man. If you're good with all that, you got this. Oh and the -finance manager!" – Kay D.
"Take good care of your back and shoulders every time – exercise and eat well!" – Chris Wright
"The hard part isn't the printing, it's the customer relationships." – Maya Harris
"Find the right people and ask questions. There's always someone out there that knows how to do it better." – Caroline Thompson
"I've seen many shops open and close many times over 45 years. The most common theme is growing too fast with a single customer. Grow smart. If you can do that your chances of success multiplies astronomically." – Joseph "Jojo" Giampoli
"Get paid upfront or half down. Always get enough to at least cover your costs and work time before starting a job" – Joshua Anders
"Don't 'burn out' is probably the best advice I got and can give" – Elena L.
"It is never about what you like, it is about what sells – get the fabrics and inks that turn out to be the most in demand and you'll be fine." – Elena L. 
"If you fail, recognize you failed and stop." – Leo Allen
"I actually started my business as a middle-woman. I built up my client base first and subbed all of the jobs out. A year later, I got to printing and revenue went up 5x that year!" – Ruby S.
"Delegate tasks that you don't care about or doesn't help create the most growth" – Claire M.
"Don't look at other printers as competition, some of them will be your lifeline. Once, I couldn't finish a job and called in for some help at 3am. At that point, only friends will understand." – Caleb Rivera
Great, so what should you do next?
You have to agree, after reading some of the things above, the screen printing business is clearly not for everyone.
It's a lucrative industry worth $7.7 billion in the US alone, making it an extremely saturated market that is getting even more saturated because of how easy it is to start – everyone thinks they can get rich quick printing t-shirts!?
Having said that, the screen printing business model is an evergreen market which means,
there will always be a need for t-shirt printing services; unless people stop wearing t-shirts
it is not sensitive to seasons or trends; only the designs are
the long term potential profits are literally, limitless; branching out to other things is a snap when you have things in place.
The deciding factor, like in any business depends on YOU – your ability, creativity (in problem solving), discovery of a profitable niche – and finally, how fat your wallet is.
If you are convinced that this is the path you want to, or have some insight that will give you an edge over everyone else, then you need to calculate how much you're ready to spend on setting up the business.
"If you have zero capital, your best bet is to learn the ropes of a business first." says Leo Allen of Uni-Cotton, "Go to work for a local printer. You get proper training, exposure to the business on all fronts and you will meet like-minded individuals. Plus, you get to earn and save some money, too."
If your pockets are deep but need a kickstart in the right direction, consider hiring a consultant or an experienced printer to help put your shop together.
Think of it as buying a blueprint to a business. You expedite the process with knowledge and expertise at a fraction of the costs.
The one question on everyone's mind.
After speaking with all these experts, I knew I had to ask the most awkward question:
"So just how much money can you make in the screen printing business?"
Everyone knows the sky's the limit, but where exactly does the sky end?
The short answer?
Anywhere from $75,000-$350,000 a year.
The long, not so sexy answer?
It depends.
There are some guys who have been in the screen printing business for over 30 years.
They've built up their reputation, clientele, customer base, network, partners, etc.
Some operate 2 or more shops in different area codes. Some sell only to retail stores and some offer fulfillment services on top of their screen printing business.
Some are printing general items like t-shirts, hoodies and tank tops, while others are specialized in only one type of print technology. So yes, there are just too many factors that come into play.
But while speaking to them, I found one commonality.
They absolutely love what they do.
Whatever reasons they each have for starting a screen printing business – be it a creative outlet, passion to own something or simply to make money – at the end of the day there are minimal to no regrets. (I say minimal because we're all humans after all)
The hard truth is, real life will kill off the ones that shouldn't be in business anyway. Those with the right attitude and habits will survive. But never get discouraged though – if you have your heart into it, you'll make it, no matter what's against you!